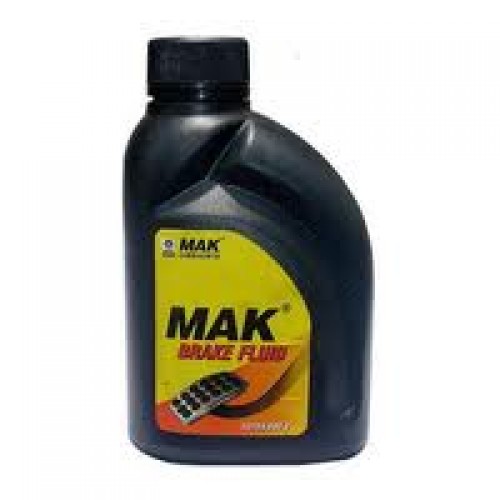 MAK BRAKE FLUID
It is premium synthetic fluid specially developed and approved for use in hydraulic breaking systems of all vehicles.
This oils is recommended for use in both disc and drum brake systems of vehicles.
Has a high reflux boiling point

Good fluidity and stability even at low temperatures to make braking effective
FMVSS-116 DOT-3

IS 8654 : 2001

SAE-J-1703
This oil is not hazardous under normal conditions of use. For further guidance appropriate Material Safety Data Sheet may be referred.